malware (virus) protection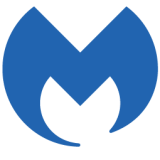 i recently became an official reseller for a trusted antivirus company. one that i have been using personally for quite some time. malwarebytes.
it's fast, effective and won't bloat your system.
a good anti-virus program is not always a clear choice. many devices come preinstalled with norton anti-virus, or mcafee, and honestly, one of the first things i do when i encounter a device with these programs on them is to remove them. they are bloated, have contact nag reminders to do this or that. just not that great in my opinion.
malwarebytes free is a great start, but also offers a premium option for around $40 per year. a great price for peace of mind.
another really bad pretender is mackeeper. i think i see this most of all with apple machines – macbook pro, air, imac. this program is constantly flagged by anti-malware programs that i trust and so i've come to believe that they are not helping, but actually may be part of the problem. if you have this installed on your system, i suggest that you remove it.
one of the first steps to avoiding any malware or virus is preventative.
i like to install firefox as our trusted browser, duckduckgo as the preferred search engine of choice for privacy. i also have been installing facebook container for firefox lately to help keep facebook from peeking into our searches.
[regarding the strikethrough above] – i have since changed my position on my trusted browser as mozilla is the parent company of mozilla firefox web browser, has crossed a line for freedom. the CEO of mozilla, mitchell baker, also known as winifred mitchell baker wrote an article in the mozilla blog entitled that "we need more than deplatforming". her article stated "amplify actual voices over disinformation" but the link went to a new york times article that described actual "temporary" censorship and squelched a true organic swell of information. we have now deplatformed mozilla firefox and now endorse and use the brave browser. secure, fast, private – with better privacy by default than firefox. duckduckgo has also started voluntarily censoring (down-ranking seems to be their politically correct term for censorship) and has been removed from the recommended search as well as qwant.
i like to take it a bit further and install the ublock origin extension from the chrome web store. ublock origin is described as a wide-spectrum content blocker –
out of the box, the following list of filters are loaded and enforced:

- ublock origin filter lists
- easylist (ads)
- easyprivacy (tracking)
- peter lowe's ad server list (ads and tracking)
- online malicious URL blocklist
duckduckgo remains as our preferred search engine of choice for privacy.
the brave search engine seems to be the direction that i am recommending at this point. if you have another suggestion, please leave a comment below.
avoid opening any attachments from emails that are not from a trusted source. if you don't know who sent you an email, then don't open any attachments. i also have my own domain www.mrfxr.com and have my own emails such as ****@mrfxr.com and i tend to have gotten lots of spam and i've managed to block a lot of it using the method described in this post. but i imagine that many of you are using gmail, yahoo, etc and they are very good for the most part at curbing spam.

and if you are needing a great anti-virus program, and not sure of the best option, please contact me [here] to help get you started. if your system has slowed down and you suspect you have been compromised, i have solutions to help get you back to where you need to be.
better to be safe than sorry. contact me today.
purchase online here – link below!